Aerotropolis Atlanta Alliance:
COVID-19 Information and Updates
Last updated May 15
The Aerotropolis Atlanta Alliance is working closely with local, regional, and state partners to confront the evolving COVID-19 pandemic.
The Alliance has temporarily closed its physical office location and implemented a mandatory teleworking policy for employees. We have also suspended all non-essential travel following Governor Kemp's orders and based on Centers for Disease Control and Prevention (CDC) guidance.
As we proceed through an uncertain time, the Alliance remains dedicated to our vital mission of supporting economic development across the airport region.
Monthly COVID-19 Small Business Relief Webinar Series:
To help our region's small businesses respond to the impacts of COVID-19, the Alliance is partnering with the ATL Airport Chamber, the Clayton County Chamber and the South Fulton Chamber on a monthly Small Business Relief Webinar series. Please visit our page for more information.
SMALL BUSINESS RELIEF WEBINAR SERIES
For the latest information on COVID-19:
• ​​​​​​​Centers for Disease Control and Prevention: Twitter: @CDCgov
• ​​​​​​​Georgia Department of Public Health: Twitter: @GaDPH
• ​​​​​​​​​​​​​​Governor Brian P. Kemp: Twitter: @GovKemp
Health and Employee Wellness
• If you believe that you are sick with COVID-19, follow these instructions from the CDC.
• If you have an employee who tests positive for COVID-19, contact the Georgia Department of Public Health at 1-866-PUB-HLTH (1-866-782-4584).
• For updates and tips on how to prepare for yourself and your family, call the Georgia Coronavirus Hotline at 1-844-442-2681.
• The Georgia Department of Economic Development is supporting Governor Kemp's call for Georgia Manufacturers and Distributors to help with critical health care supply needs. If your business that can provide, produce, distribute, store – or quickly be repurposed to create – items included in the list of vital projects in the following form, we ask you to complete and submit it as soon as possible: http://www.georgia.org/covid19response.
• Travelers using the Hartsfield-Jackson Atlanta Internationl Airport can find updates and a FAQ on the airport website.
State Agency and Economic Development Resources
• Georgia Department of Labor: Information regarding unemployment claims related to COVID-19 and finding employment.
• Georgia Department of Insurance: Information on measures aimed at assisting individuals and business impacted by COVID-19 related to the insurance industry.
• Georgia Department of Revenue: Information regarding measures aimed at assisting individuals and businesses impacted by COVID-10 related to taxes and revenue.
• University System of Georgia: Information on the system's response to COVID-19.
• Georgia Department of Education: Information regarding COVID-19 impact on K-12 education in Georgia.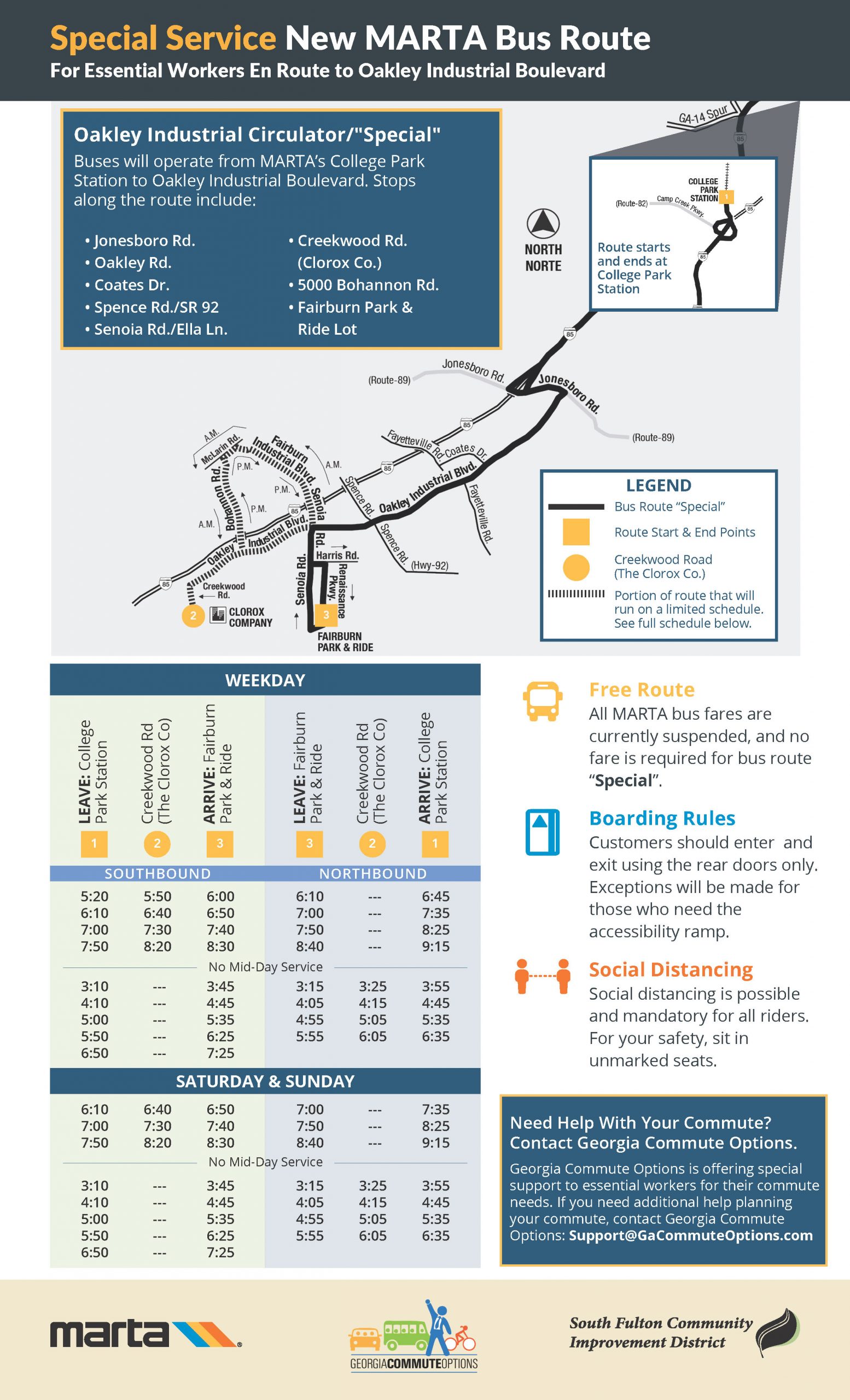 SUBSCRIBE TO OUR NEWSLETTER
Get the latest Aerotropolis Atlanta news, hear about upcoming events, and keep in touch with us.