Workforce Initiatives - Logistics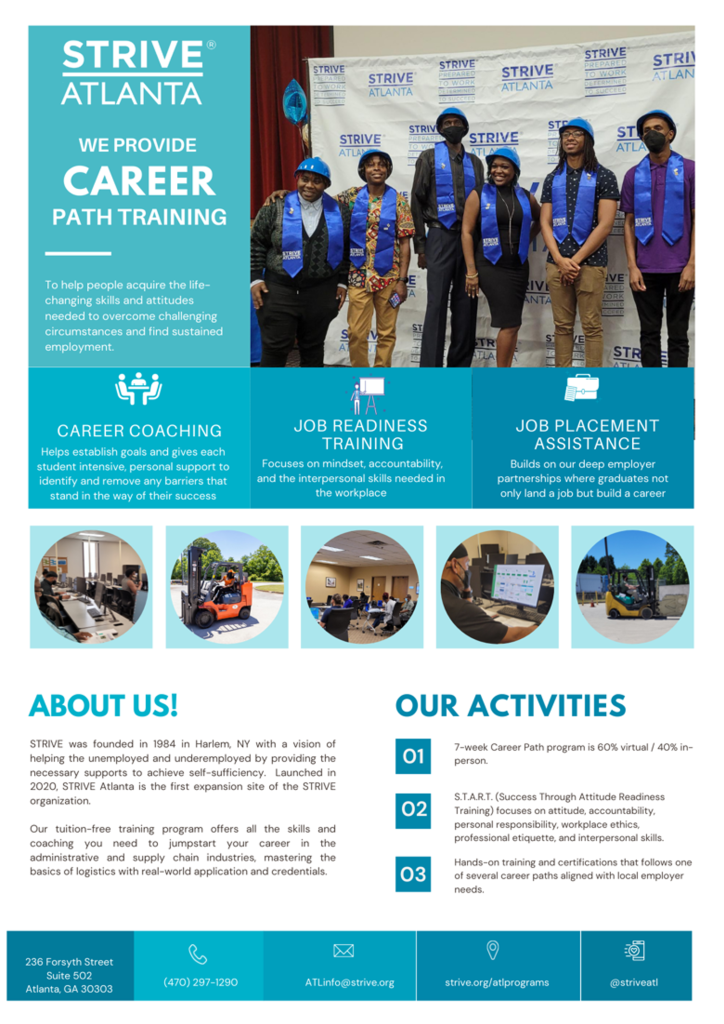 STRIVE Atlanta Logistics Training Program
The Aerotropolis Atlanta Alliance is a proud partner of STRIVE Atlanta's Certified Logistics and Inventory Control training program offering all the skills and coaching you need to jumpstart your career in the supply chain industry, mastering the basics of Logistics with real-world application and credentials.
Graduates receive industry-recognized credentials, on-the-job logistics training, and an opportunity for career entry with competitive wages. Participants will partake in a blended model of both in-person and virtual instruction, with hands-on training in forklift operations, material handling, dangerous and hazardous goods, quality control, shipping and receiving, production fulfillment and safety certifications.
STRIVE graduates receive personalized support through a Career Coach, and upon graduation receive lifetime access to our employer network and STRIVE's support services.