Career Pathways and Talent Pipelines
Post-Secondary Partnerships
Before this moment, the Aerotropolis Atlanta Post-Secondary Partnership served as a subcommittee of the AeroATL Workforce Development Collective. Established in 2019, (AAPSP) became a convening agent for colleges and Universities. As local industries began to grow, so did the need for a skilled workforce. As a result, AAPSP became a one-stop accessibility for local corporate employers looking to collaborate and explore solutions for recruitment and retention.  
The five Focus industries include; Aerospace, Logistics, Food & Agri-Business, Multi-Media Production, and Bio-Life Science. AAPSP is also actively working to provide partnerships with Fulton County Schools and Clayton County Public Schools Career Technical and Agricultural Education (CTAE) programs.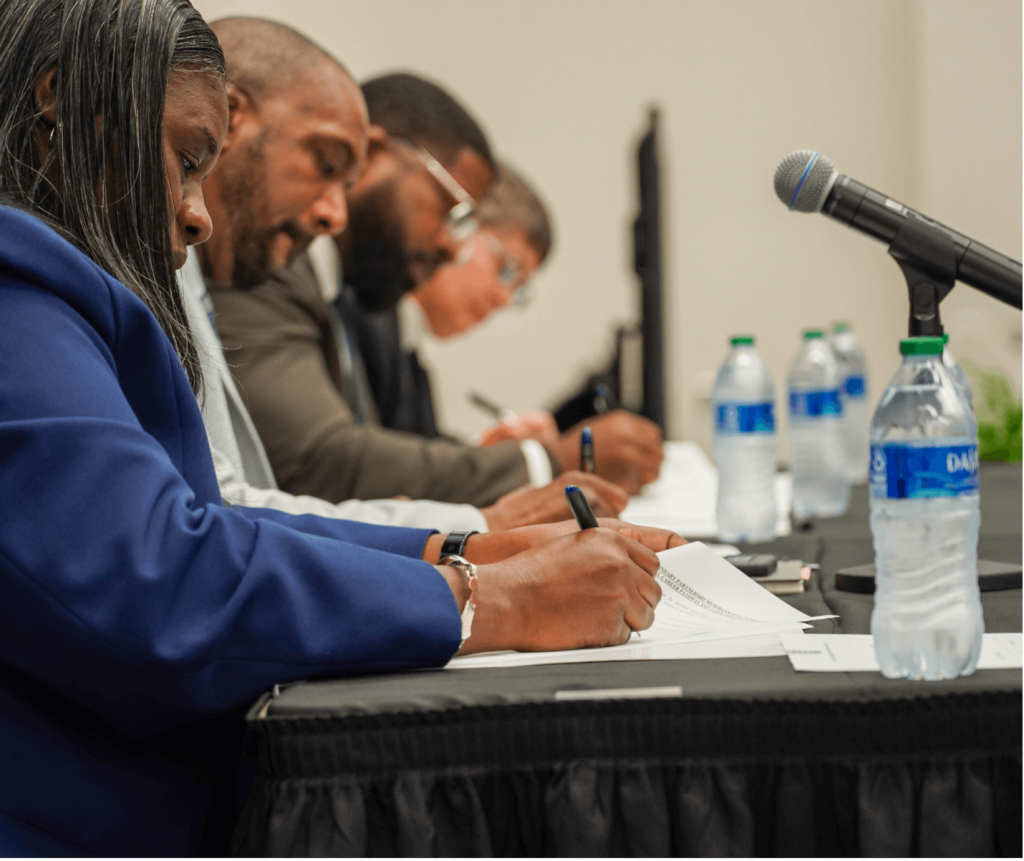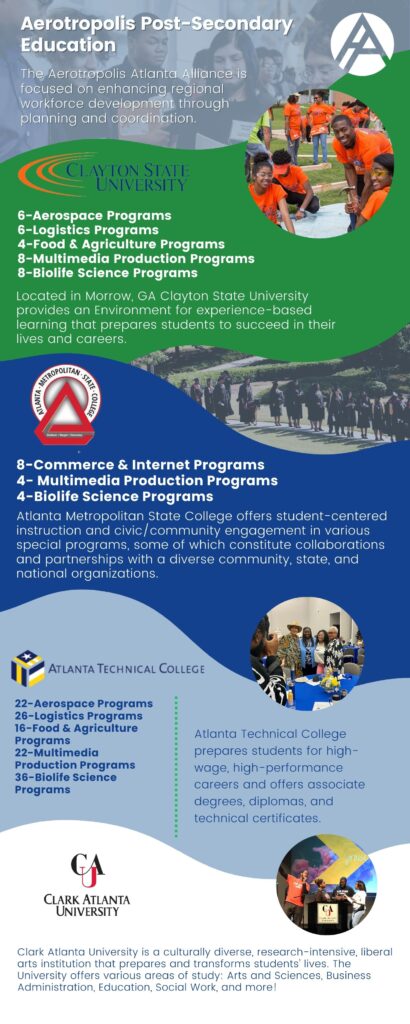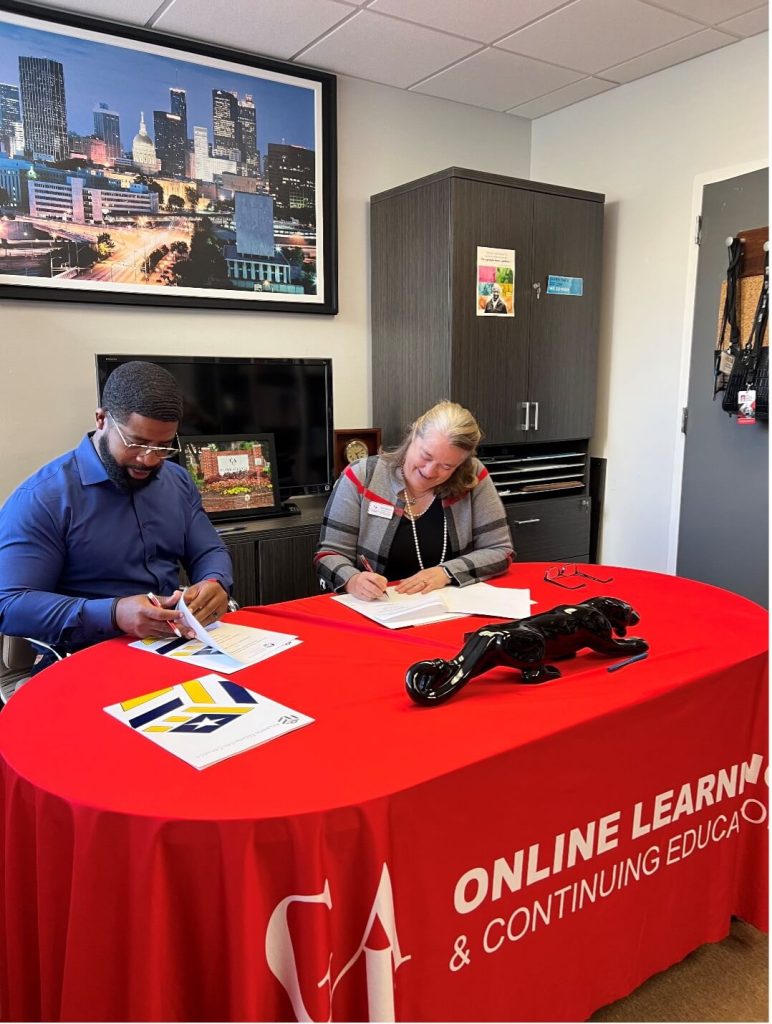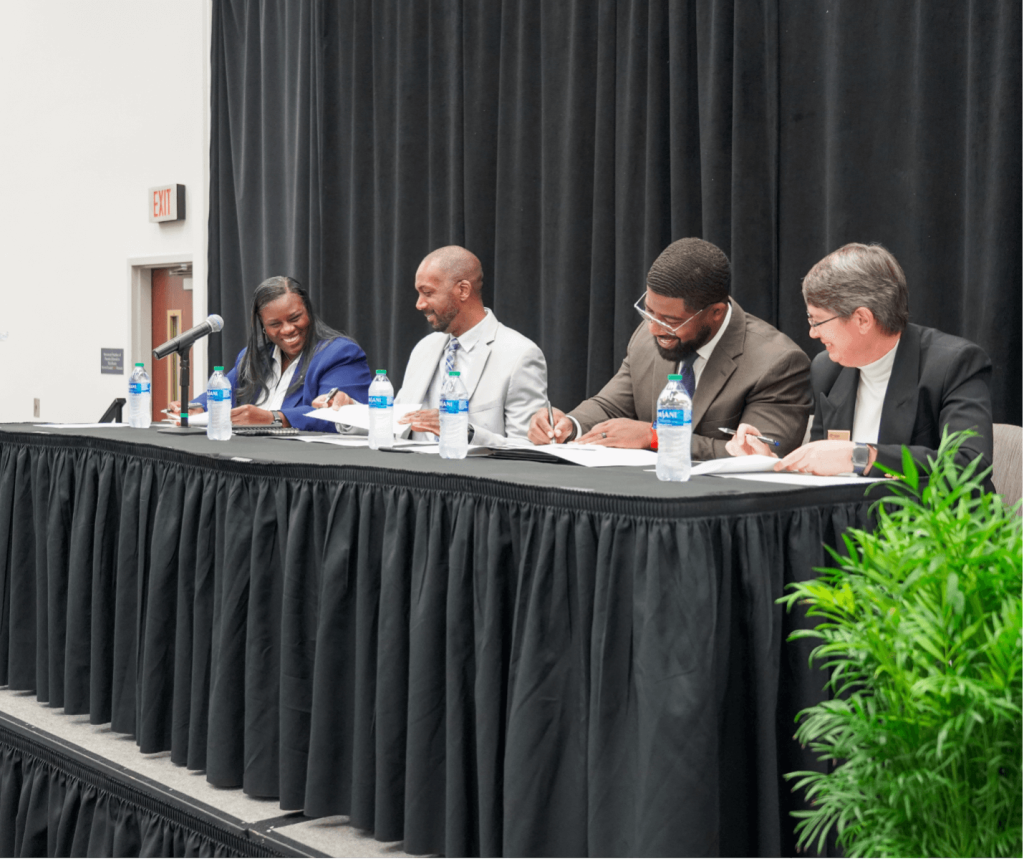 Aerotropolis Atlanta Alliance, Inc, in partnership with Fulton County Schools and Clayton County Public Schools, hosted its 3rd Annual Career and Job Expo at the Georgia International Convention Center on Thursday, March 9th, 2023, from 9 am to 1 pm. Last year's event provided over 500 students to connect with 70+ local corporations and resource partners, including an aviation row from Hartsfield-Jackson Atlanta International Airport. The event is intended to help expose juniors and seniors to local targeted industries of AeroATL, including Aerospace, Logistics, Bio-Life Science, Food and Agri-Business, and Multi-Media Production. Our 2023 Career & Job Expo will feature representatives from companies including but not limited to Atlanta Gas Light, DSV Air and Sea, Atlantic Pacific Companies, Microsoft, Dendreon, US Foods, Georgia Power, and more! Lunch will be provided for all attendees thanks to our dedicated partners and sponsors at Chick-Fil-A. Aerotropolis Workforce Development Collective, which convenes regional workforce development agencies, including K-12 & Post-Secondary institutions, was created to promote local job opportunities, improve career pathways/talent pipelines and enhance economic mobility for residents.
2023 highlights: This year we hosted 300+ students with opportunities to connect with over 50+ local companies within the region