Workforce Development Collective
The AeroATL Workforce Development Collective is a coalition of industry stakeholders committed to developing workforce solutions for employers and job seekers in the Aerotropolis region.
Focused on connecting talent with opportunity, the Collective coordinates the development and implementation of workforce training opportunities that unite Aerotropolis businesses with prospective employees and increase economic growth and prosperity in the region.
Objectives
Organize employers to co-design training and recruitment programs and to fill jobs

Develop partnerships and infrastructure to ensure programs are sustainable and provide equitable access across Aerotropolis footprint

Develop a competitive, productive talent pipeline to support continued business growth

Consistently deliver regionally coordinated services, and implement streamlined services to meet employers' current and future workforce needs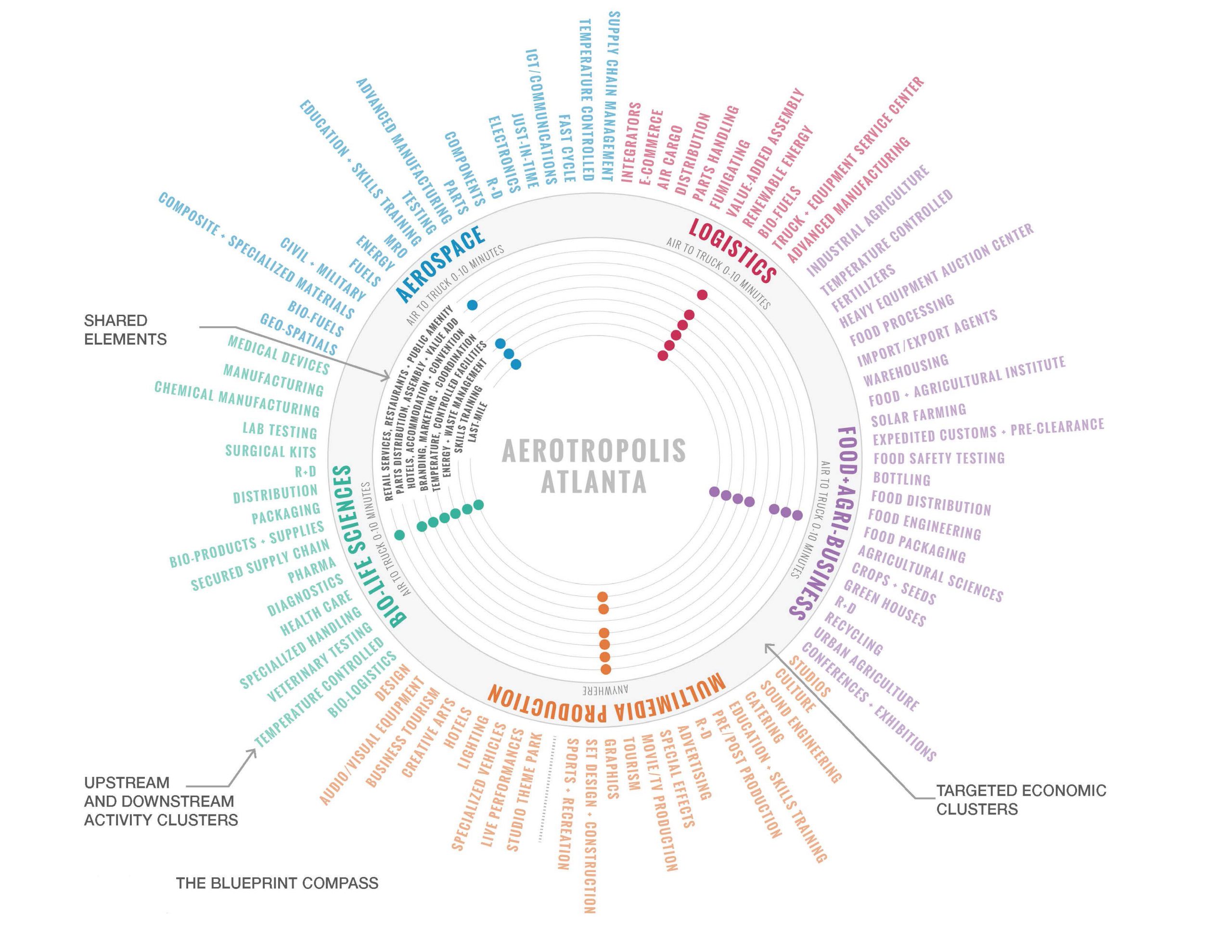 Aerotropolis Target Industries
Because a strong workforce is a key driver of economic development and an indication of economic health, the Aerotropolis Atlanta Blueprint Compass was developed as a framework for our workforce development initiatives. It calls out the primary industries in proximity and directly related to airport activities.
Not only do we target these industries for location and expansion in the Aerotropolis footprint, but we also aim to connect employers in these industries to the resources they need to succeed.
Workforce Training Opportunities