COVID-19 Small Business Relief Webinar Series
Each month we will bring you a live webinar with guest speakers to provide updates on how COVID-19 is impacting small businesses in our region and resources to respond.
The next COVID-19 Small Business Relief Webinar will be held Tuesday, July 14th, 12:00 – 1:00 PM. Registration and speakers will be announced soon!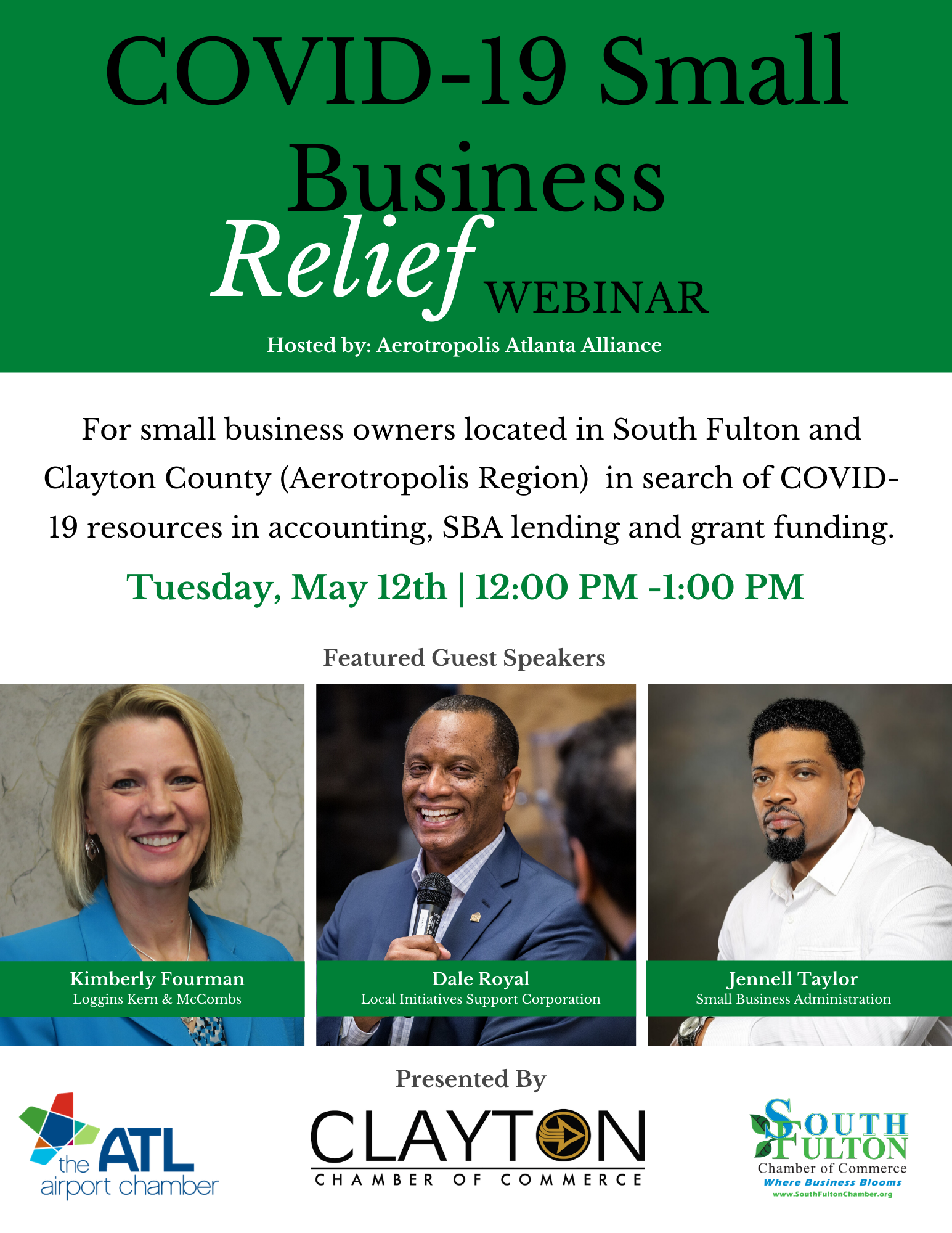 May 12th, 2020
Guest speakers included Kimberly Fourman, Partner and CPA of Loggins Kern & McCombs, Jennell Taylor, Economic Development Specialist of the Small Business Administration, and Dale Royal, Executive Director, and Amit Khanduri, Program Officer of the Local Initiatives Support Corporation (LISC) Atlanta.