COVID-19 Small Business Relief Webinar Series
Each month we will bring you a live webinar with guest speakers to provide updates on how COVID-19 is impacting small businesses in our region and resources to respond.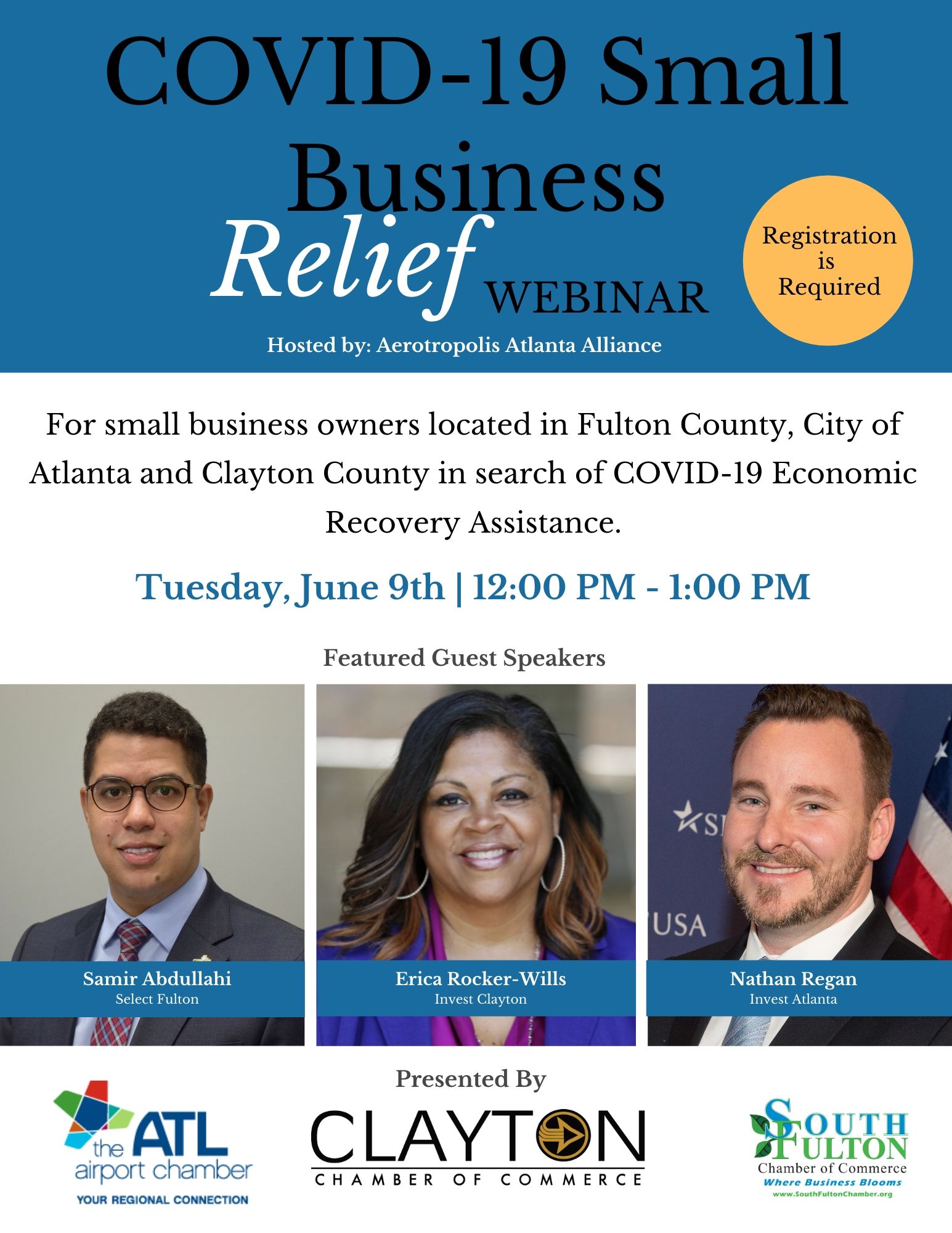 June 9th, 2020
Guest speakers include Samir Abdullahi, Deputy Director of Economic Development at Select Fulton, Erica Rocker-Wills, Interim Executive Director at Invest Clayton, and Nathan Regan, Senior Vice President of Economic Development at Invest Atlanta. Register Today!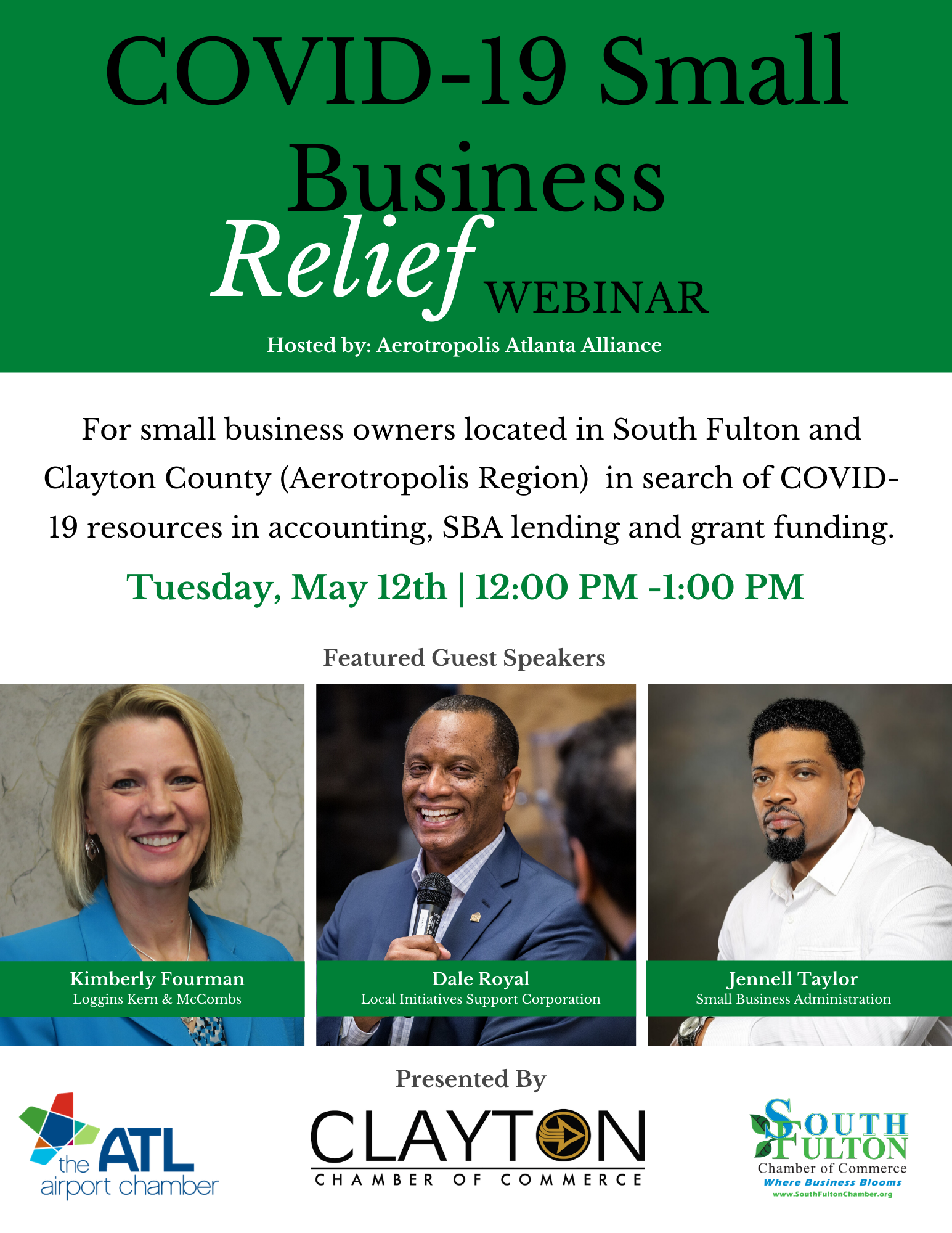 May 12th, 2020
Guest speakers included Kimberly Fourman, Partner and CPA of Loggins Kern & McCombs,
Jennell Taylor, Economic Development Specialist of the Small Business Administration,
and Dale Royal, Executive Director, and Amit Khanduri, Program Officer
of the Local Initiatives Support Corporation (LISC) Atlanta.